Efi's incredible energy and George's kindness, along with their sense of humor, were the factors that made us feel very happy right from the first moment. The explosive combination with the captivating setting of lake Doxa, where the wedding was going to take place, left us in eager anticipation of the actual event.
What a wonderful way to start the season!
When the much longed for day arrived, despite the fact that my partner and I had already been at the lake before and knew that its unsurpassed natural beauty leaves the visitor speechless, we felt once more as if we had moved on to a different dimension and we were living in a fairytale.
Being the exquisite dancer that she is, the bride had prepared an unforgettable dance performance with the groom.
Peony and Porcelain Events, assisted by Byedem and Atelier Invitations, had set up a dreamlike setting which carried us away to a different era of romance, together with the couple's sublime energy. It was also a great joy to work together again with the talented videographer Nikos Dimou, because the right chemistry is very important.
George and Efi, we wholeheartedly wish that your entire life be just as beautiful and fabulous as your wedding day, filled with the same lasting sweet feeling.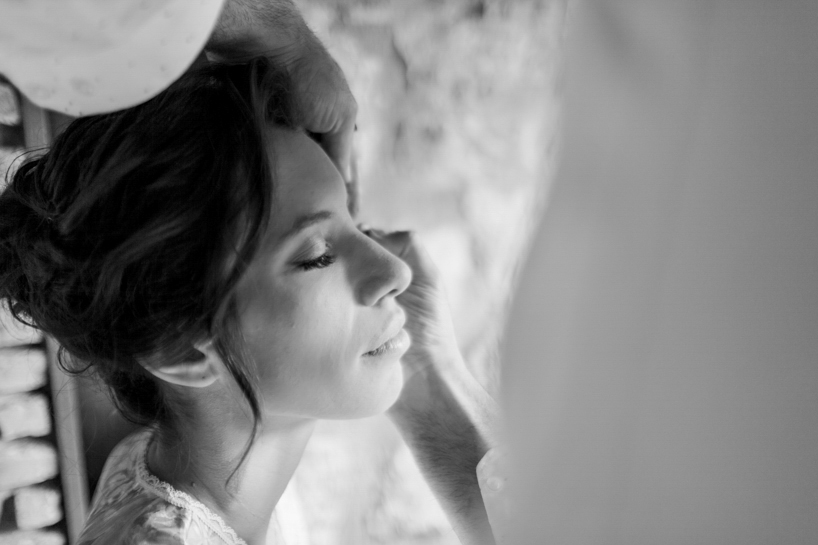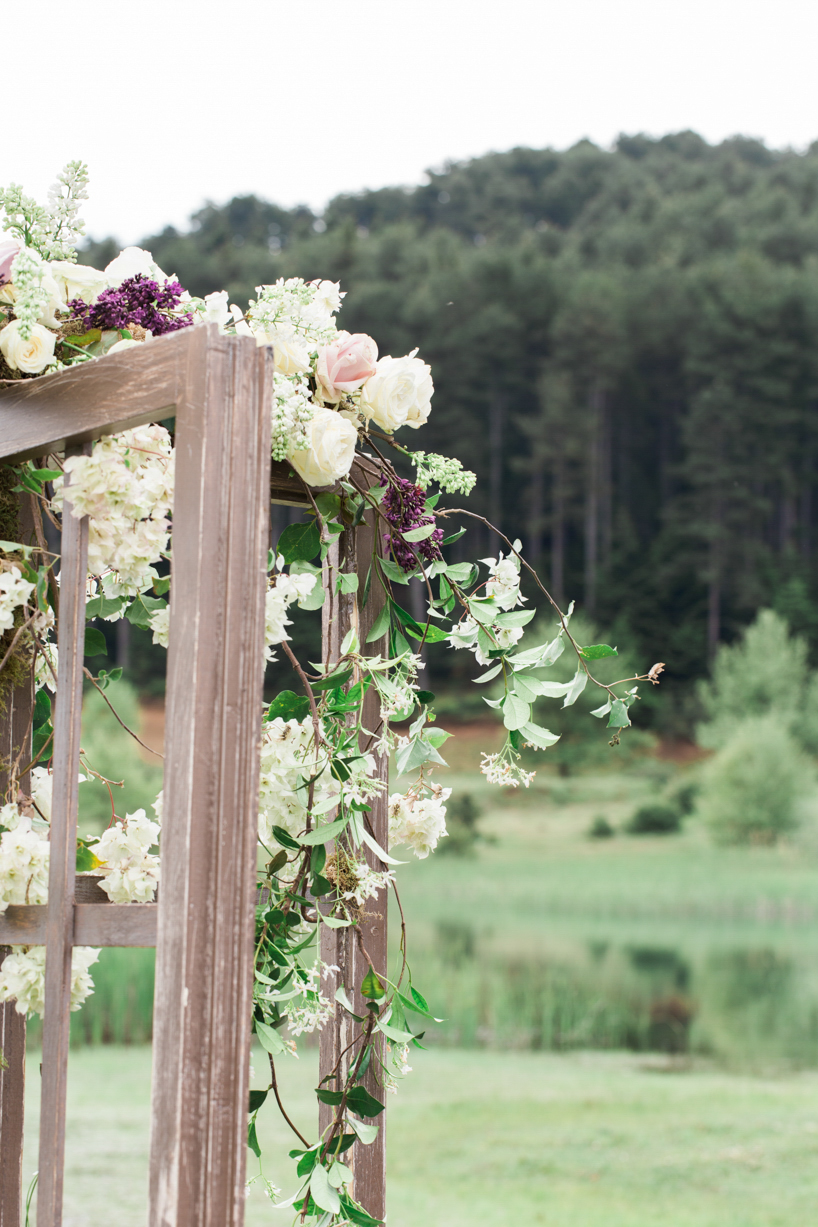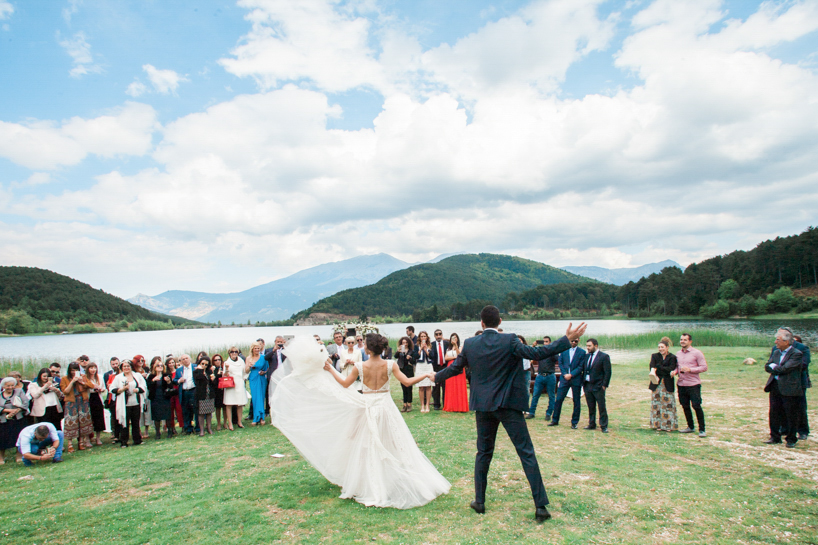 Venue : Lake Doxa
Wedding planner : Peony and Porcelain Events
Flower creations : Byedem
Videography : I like to movie it
Stationary : Atelier Invitations
Wedding gown : Maria Konidi